LiteScope accessories
We offer all the necessary accessories for the LiteScope AFM-in-SEM. Mount the scanning head to NenoCase to perform stand-alone AFM measurements out of the SEM chamber, with a option of combining it with a HD digital camera. We can also provide stubs and other consumables.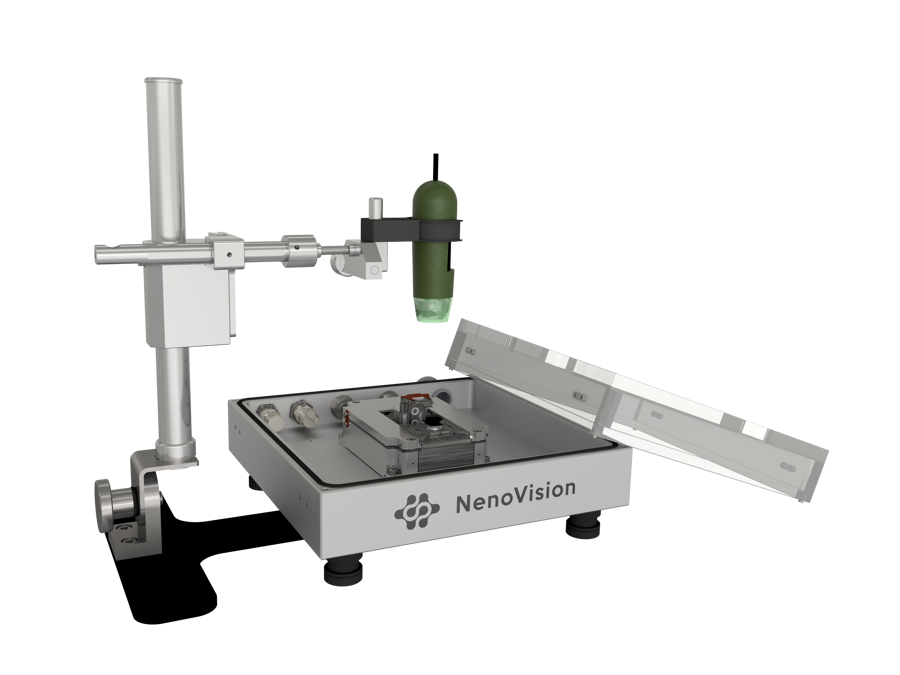 NenoCase + digital camera
NenoCase is a storage case that allows LiteScope to perform as a stand-alone device. It incorporates a passive anti-vibration system to ensure high-quality imaging outside the SEM chamber. NenoCase can be purged with different gases used for measurements under different atmospheres or in vacuum. Possible to deliver a whole set including high-resolution camera with stand.

Stubs & sample holders
LiteScope is compatible with most existing SEM stubs. Check with our team for the current availability.