Meet NenoVision at MC 2023 in Darmstadt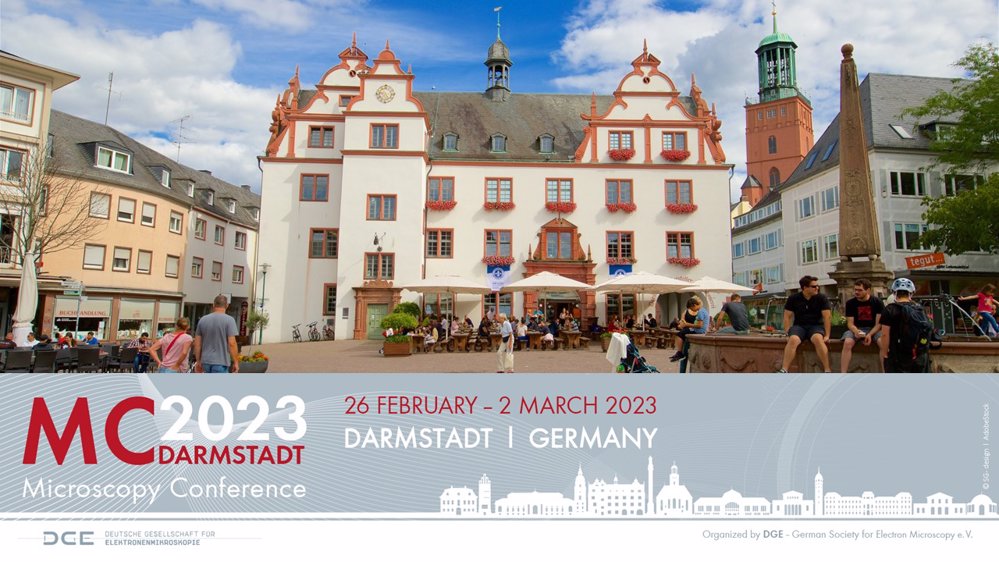 NenoVision cordially invites you to the Microscopy Conference 2023, which will be held in the city of science Darmstadt, from February 26 through March 2, 2023.
Meet us at the Microscopy conference 2023, held in Darmstadt at the turn of February and March. As in case of previous years, its purpose is to bring together leading experts and emerging young researchers to share their expertise and to present and discuss current trends & newly discovered exciting findings. Will you join us there, too?
NenoVision will be present at the booth E1-34, close to the main conference hall. You can meet there not just our application specialists, but also our dear colleagues and partners from Alemnis AG and Physical Electronics GmbH. That means that you can discuss a wide range of solutions for in-situ microscopy at one place!
We will be glad to chat with you not just at our booth, but also during our poster presentation, which will occur during the poster session IM 7 In-situ/operando electron microscopy on Wednesday 1st of March, 14:00-16:00. The presented poster topic will be "In-situ correlative microscopy using AFM-in-SEM", and will make you dive into the recent in AFM-in-SEM measurements made by our LiteScope.
So, whom will we meet in Darmstadt in two weeks?