Modules
Choose a nanoindentation module to add another level to the material mechanical testing, mount several samples or measure extra large surfaces thanks to the sample rotation module, or eliminate the necessity of SEM chamber opening with the load-lock module. The options of multimodal imaging have never been so broad!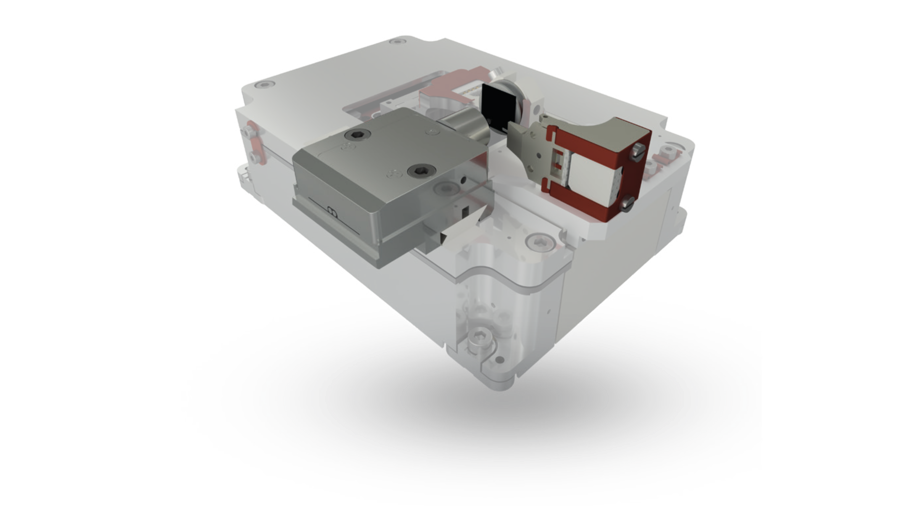 Nanoindentation module
The Nanoindenter module developed with Alemnis allows LiteScope to quantitatively measure mechanical properties of the sample. The modular design ensures that LiteScope can be used in the standard way, providing a possibility to switch to a unique combination of a nanoindenter and AFM-in-SEM at any time.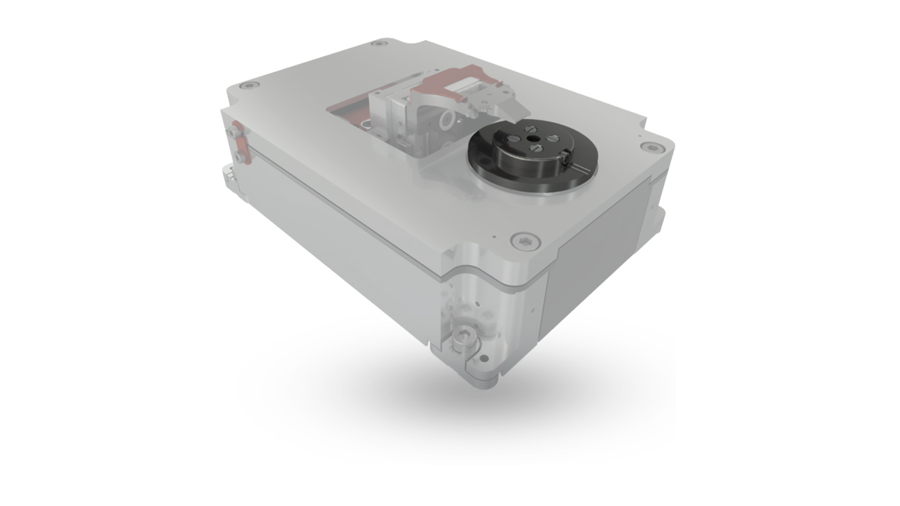 Sample rotation
The sample rotation module for AFM-in-SEM LiteScope enables mounting several samples into the SEM chamber simultaneously and performing their AFM and SEM correlative measurements without opening the chamber. The rotation module is also extremely useful for FIB milling procedures followed by an AFM analysis.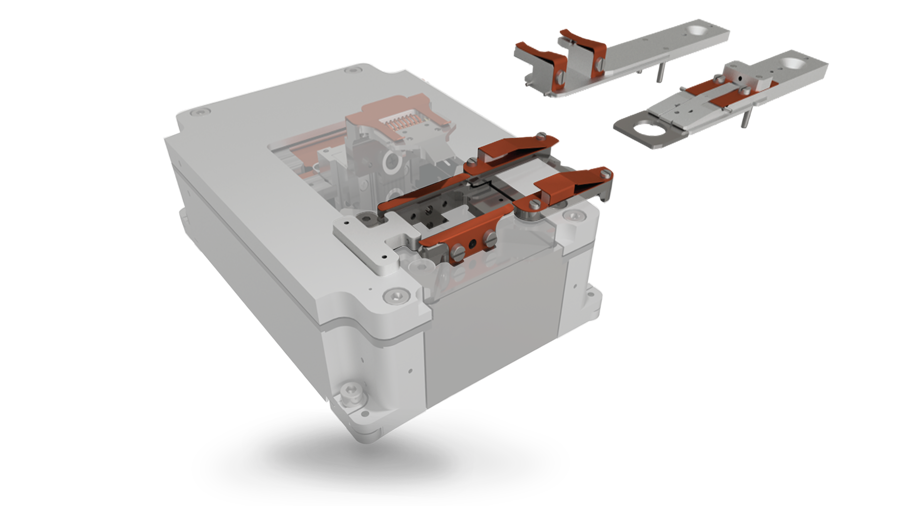 Load-lock mechanism
Load-lock mechanism provides the possibility of loading samples and probes into LiteScope using a standard SEM air-lock / load-lock sample transfer system. ​

Load lock is an optional accessory for LiteScope, which enables quick and easy sample and/or AFM probe exchange without the need for disrupting the high vacuum in the SEM chamber.
The semi-automatic loading system consists of two adaptation arms:
The sample loading adaptor enables to load samples directly into LiteScope scan head by manual SEM transfer arm movement.

The probe loading adaptor enables to conveniently exchange the probe together with the probe holder.

Accessories
Mount the scanning head to NenoCase to perform stand-alone AFM measurements out of the SEM chamber, with a option of combining it with a HD digital camera. There are different options for AFM-in-SEM correlative imaging! We can also provide stubs and other consumables.
Software
MountainsSPIP® software
LiteScope is natively compatible with the MountainsSPIP® software by Digital Surf, based on industry-standard Mountains® technology and featuring the most popular SPIP™ (Image Metrology) interactivity and analytical tools. This unique software boasts a comprehensive set of professional tools, ensuring your research and analysis reaches unprecedented heights.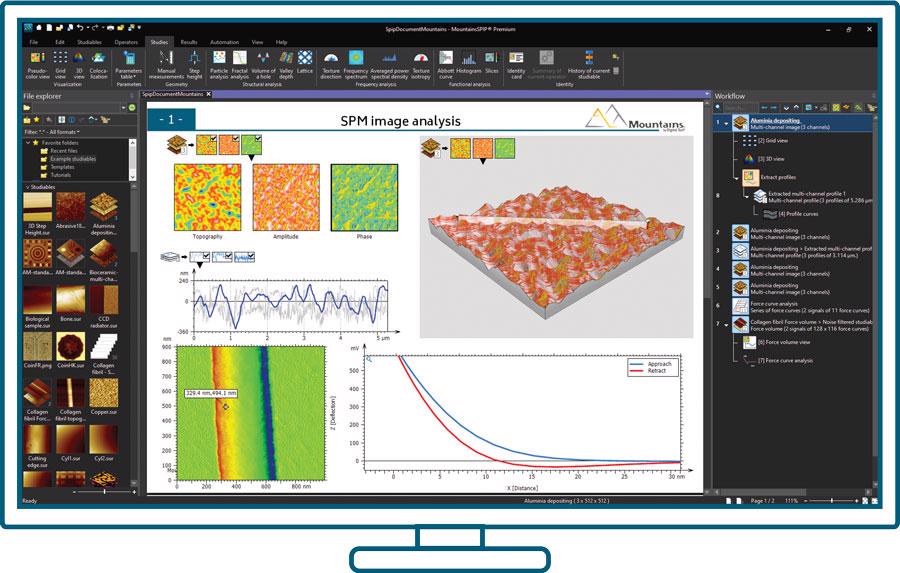 Key features of MountainsSPIP® software:
Interactive particle analysis: detect, quantify, and classify structures of any shape and size.
Force curve and force volume image analysis: analyze force curves and force volume images with precision and ease.
Correlative analysis: seamlessly combine your AFM data with data from your SEM.
Multi-channel file analysis: easily handle and analyze multi-channel files, simplifying complex data processing.
Data enhancement: correct, normalize, and denoise your measured data to extract meaningful insights.
Accurate XY calibration: ensure precise XY calibration for precise measurements and analysis.
Tip effect correction: correct for tip effects to enhance the accuracy of your results.
Surface texture characterization: investigate surface texture in compliance with ISO standards.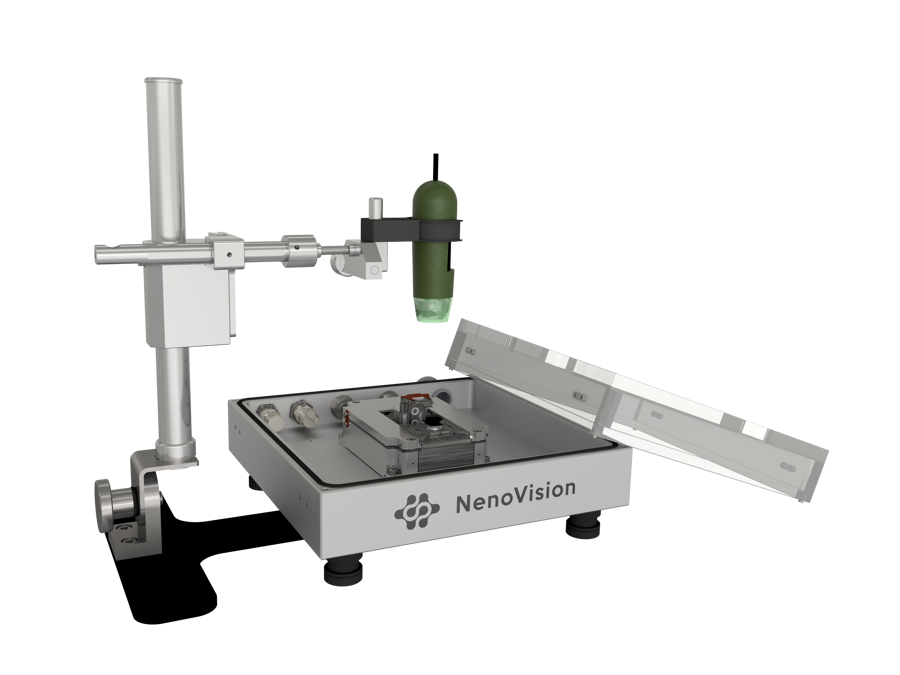 Hardware
NenoCase + digital camera
NenoCase is a storage case that allows LiteScope to perform as a stand-alone device. It incorporates a passive anti-vibration system to ensure high-quality imaging outside the SEM chamber. NenoCase can be purged with different gases used for measurements under different atmospheres or in vacuum. Possible to deliver a whole set including high-resolution camera with stand.

Stubs & sample holders
LiteScope is compatible with most existing SEM stubs. Check with our team for the current availability.