NenoVision collaborations
We believe that community is much stronger than individuals and collaboration is the essential key for the innovation driven development. We are glad to cooperate with world's best experts in the field to push forward the limits of the correlative microscopy. Get to know our partners who are helping us to do it!
Research partners
We are glad to cooperate with fellow research institutions that help us with development of our unique AFM-in-SEM instrumentation.
Brno microscopy ecosystem
As a company located in Brno, Czech republic, we are glad to be part of a local research & business ecosystem with one of the world's longest traditions in development and fabrication of scientific instrumentation. Together with other important players in the field of electron microscopy, we create the environment impulsing the research and application of the top-notch innovations in the field.
In Brno region, we have a joint vision how to strengthen our SEM position, and also inspire young talented students and scientist to transfer theirs ideas into the product in start-up companies. With more than seventy years of experience and over 30% world's electron microscope production, Brno region definitely earned by right its nickname as a Mekka of electron microscopy.
Societies memberships
We are honored to be members of broad, yet informal scientific societies, teaming up research & industrial sector of microscopy and nanotechnology.
Alliances
In-situ alliance
NenoVision is a proud co-founder of the In-situ alliance initiative. With our partners, we share the vision and passion for in-situ analysis and experiments. We believe we will promote in-situ measurement techniques to the next level. We collaborate with other principal companies offering leading technology solutions in the field of in-situ electron microscopy. Together we work to design personalized set-ups to help our customers resolve their needs in challenging in-situ nanoworld.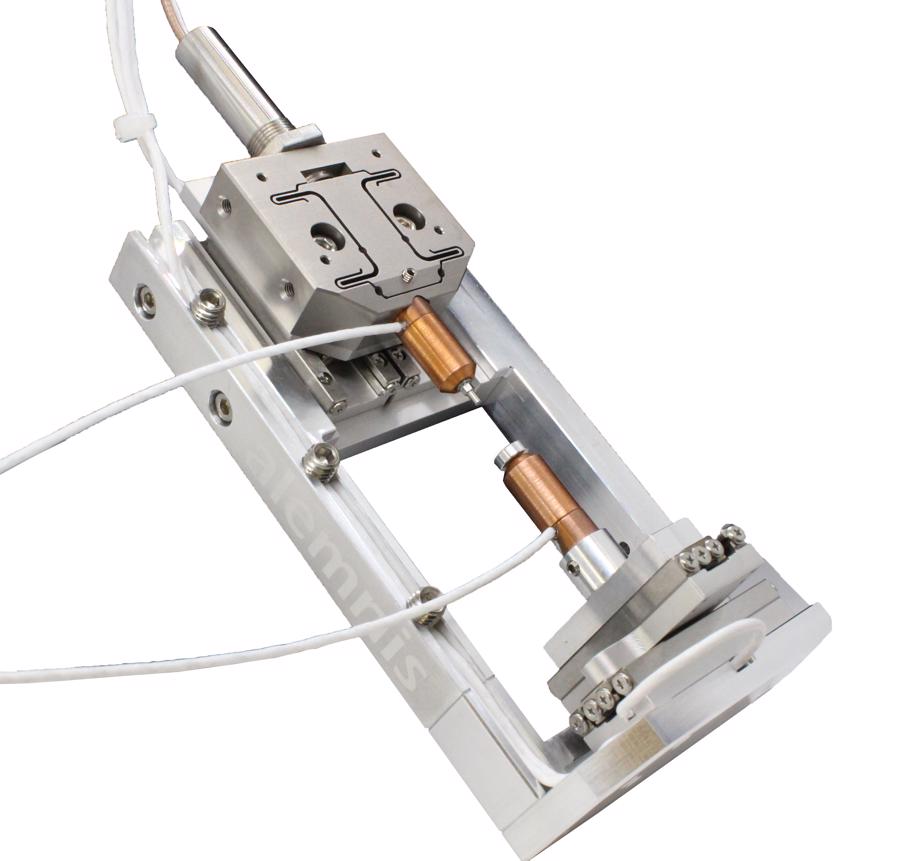 Alemnis AG
Alemnis develops instruments for mechanical testing at the micro- and nanoscale. The Alemnis Standard Assembly (ASA) works with true displacement control in addition to standard load control mode. With a range of ultra high strain rate modules, users can test at strain rates of up to 20'000/s and millions of impact test cycles.
Products are compact and ideally suited for in situ experiments as well as ex situ as a standalone setup. The ASA can be installed in various kinds of microscopes such as Scanning Electron Microscopes (in-SEM), Light Microscopes (in-Air), in Synchrotron, Raman, X-ray tomography, and in nuclearized hot labs, as well as combined with the Nenovision LiteScope™ (for combined in situ AFM with nanoindentation).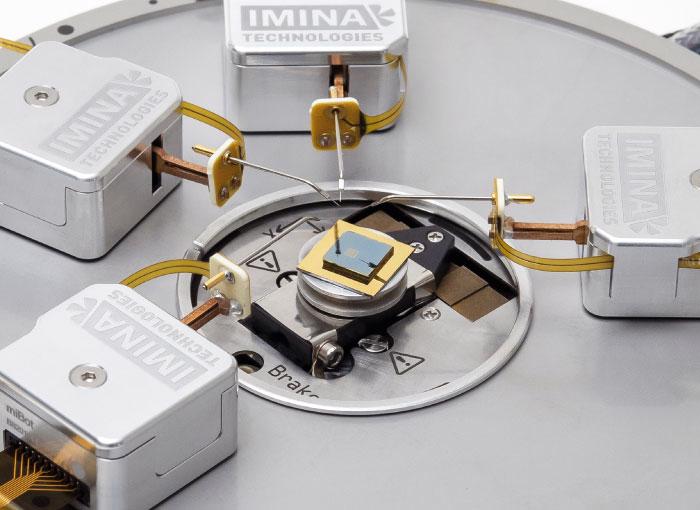 Imina Technologies
Our partners from Imina Technologies offer high-precision robotic solutions to interact with and characterize samples down to the nanometer scale. Based on a unique motion technology, positioning probes with Imina's robots and maintaining stable electrical contacts has never been so easy. The high modularity of our solutions provides considerable flexibility for deep integration with a variety of microscopy and test equipment, enabling efficient measurement workflows.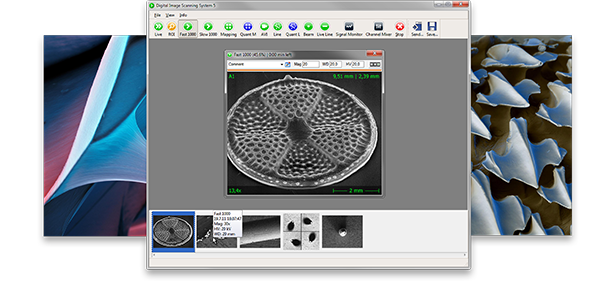 Point Electronic
Point Electronic GmbH is a developer and independent supplier of detectors, electronics and microscope controls systems for SEM, FIB, TEM and Microanalysers. The company completes its hardware with tailormade software, including offline software for data processing. point electronic is expert for techniques, such as Topography, EBIC, EBAC/RCI or STEBIC as well as for microscopy equipment - from standard parts to high-performance and bespoke systems. The company's developments include various modernisation kits for existing SEMs and TEMs, along with systems for in-situ imaging.